Step into Spring… and your new kitchen!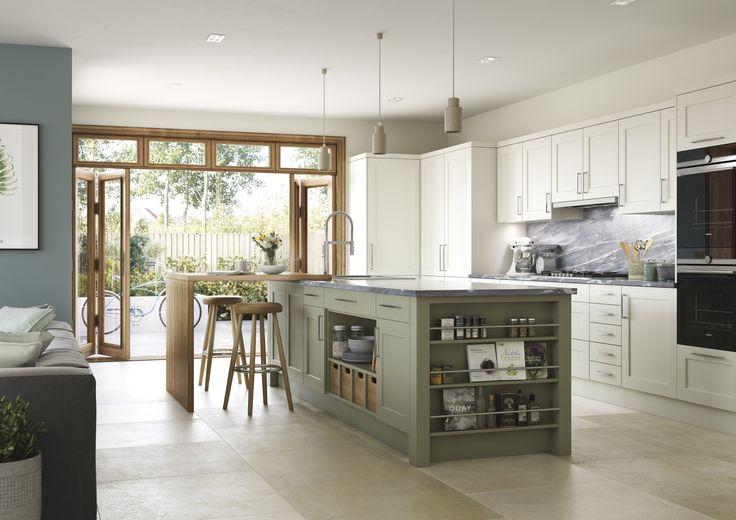 Spring is well on its way! With the flowers starting to bloom and our old friend the sun making more of an appearance, now is a good time to reflect on what this season truly means. When imagining Spring, you might think of daffodils, fluffy bunnies or Easter eggs but it's also the season of rejuvenation and renewal… the perfect time to plan for your new kitchen.
Super new & super matt  
If you've been yearning for a new kitchen, then the time has come to take the plunge and make that dream a reality. Take advantage of our Spring Sale, with 20% off Bosch built in appliances for all kitchens ordered before March 31st this year. Not only that, we continue to spoil you because Mereway Kitchens has introduced plenty of beautiful new ranges in their stunning collections; Cucina Colore and Town & Country – take a peek on our Pinterest. Also get involved with one of this year's trends by choosing a super matt finish for your kitchen – smart, modern and looking to be extremely popular.
Cucina Colore ranges: Lastra, Futura & Segreto 
Mereway Kitchens describes the collection:
"Cucina Colore is inspired by cosmopolitan culture and embraces the very finest combinations of textures, colours and finishes.
Whether your taste is for a bold statement look or a soft natural scheme, Cucina Colore gives you the ultimate in design flexibility through a range of interchangeable cabinet finishes, door colours and handles, all designed to work in complete harmony to help you create your own unique designer kitchen."
New ranges include Lastra, Futura and Segreto. There is an even wider variety than before, with fresh palettes such as 'Oak Dark and Stone Silk' (left), 'Concrete and Tobacco Oak' (middle), 'Segreto Dust Grey and White Gloss' (right), giving you the choice to keep it modern or classic. To see plenty more, have a browse through our brochure.
Town & Country ranges: Bridgewater, Ely & more
Mereway Kitchens on Town & Country:
"Contemporary through to traditional with a look for all tastes, budgets and lifestyles.
Town and Country kitchens are all about choice and recognise that we're all unique when it comes to designing your perfect kitchen. The beautifully designed British-made kitchens offer a wealth of features that can be combined to create individual looks that are at home in either your town or country home."
With eight fabulous new ranges introduced to Town & Country, the possibilities are endless. You have Ely which combines cameo and a gorgeous matt purple (left), Gainsborough if you want to keep it chic with 'Chalk White and Anthracite Grey' (middle), or if you're looking to jazz up your storage space, the Islington feature display unit is the way to go (right). View more ranges in the brochure. 
Create your own dream kitchen today
Start your journey now with 20% off Bosch built in appliances for all kitchens ordered before 31st of March 2019. Not only can you choose from a variety of new ranges but you can also update your kitchen with the latest smart technology, including fridges with cameras and ovens you can turn on from your phone. Let's start creating your dream kitchen today.
Call Thatcham Kitchens on 01635 863853 to discuss how we can help make your new kitchen happen or visit our showroom on Thatcham Broadway. Also don't forget to follow our socials for all kitchen related updates!