Our review of the Bosch Serie 8 HRG6769S6B Wifi Oven 
Whether you're designing a new kitchen from scratch or you're upgrading your existing oven, the Bosch Serie 8 oven has some seriously smart functions that we've had the pleasure of using, so that we can give you a comprehensive review of this clever kitchen appliance. The Bosh Serie 8 HRG6769S6SB built-in single oven is chic in look, with a brushed steel and black front its style will suit any kitchen.
If you want to see this top of the range oven in action, you can find it in our kitchen showroom in Berkshire – we have a live working kitchen. 
Bosch Wifi oven review and features
Wifi control when you're not home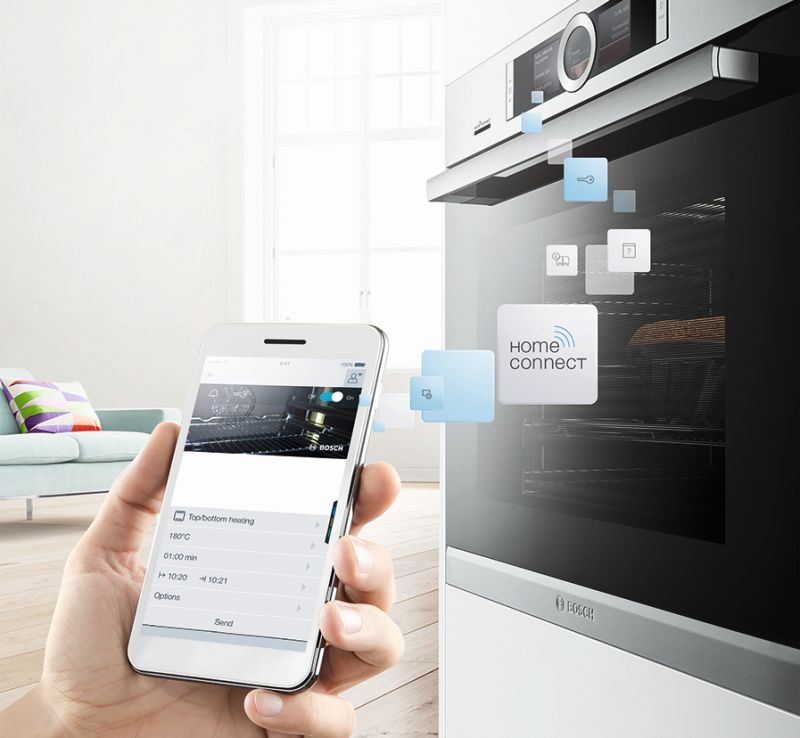 One of the Bosch Serie 8's most impressive functions is the oven's wireless control which enables you to control the oven from anywhere at any time with the Home Connect app, so you can have your meals ready as you walk through the door. From Smartphone to iPad, it's functionality is perfect for busy families and can be of benefit if you have elderly relatives who are still living independently, but need help switching on/off kitchen appliances.  Use Alexa?  Along with many other Bosch kitchen appliances, you can integrate voice activated devices with this Bosch oven.
Self-cleaning oven for super quick and effortless cleaning
When it comes to cleaning this oven, you'll spend less than minutes of effort to have it looking like new. This oven has pyrolytic technology, which means it heats to 480 degrees centigrade to turn oven dirt and grime into ashes, which you can then simply brush away. The cost of using the pyrolytic cleaning is just 30p per clean – so you can see how much you could save on oven cleaning companies, cleaning products and not to mention your precious time.
Large capacity oven with tailored cooking settings
There'll be no more stress when cooking for dinner parties and large groups with this 71 litre capacity oven. There's plenty of space for all your roast dinner items and if you need to cook multiple dishes at the same time. The oven's 4D hot air mode evenly distributes heat to cook all your food perfectly and doesn't transfer flavours between shelves.
This Bosch oven also has BoschAssist mode which give you 15 different cooking settings suited to various types of dishes, giving different heat distribution, temperature and times for the perfect end result. Pizza, plate warming and defrost modes are just a few useful modes this oven can offer.
If bread making is your thing, there's a handy dough proving setting. You'll also find a PerfectBake setting for delicious cakes and a PerfectRoast meat probe to get your roast just right.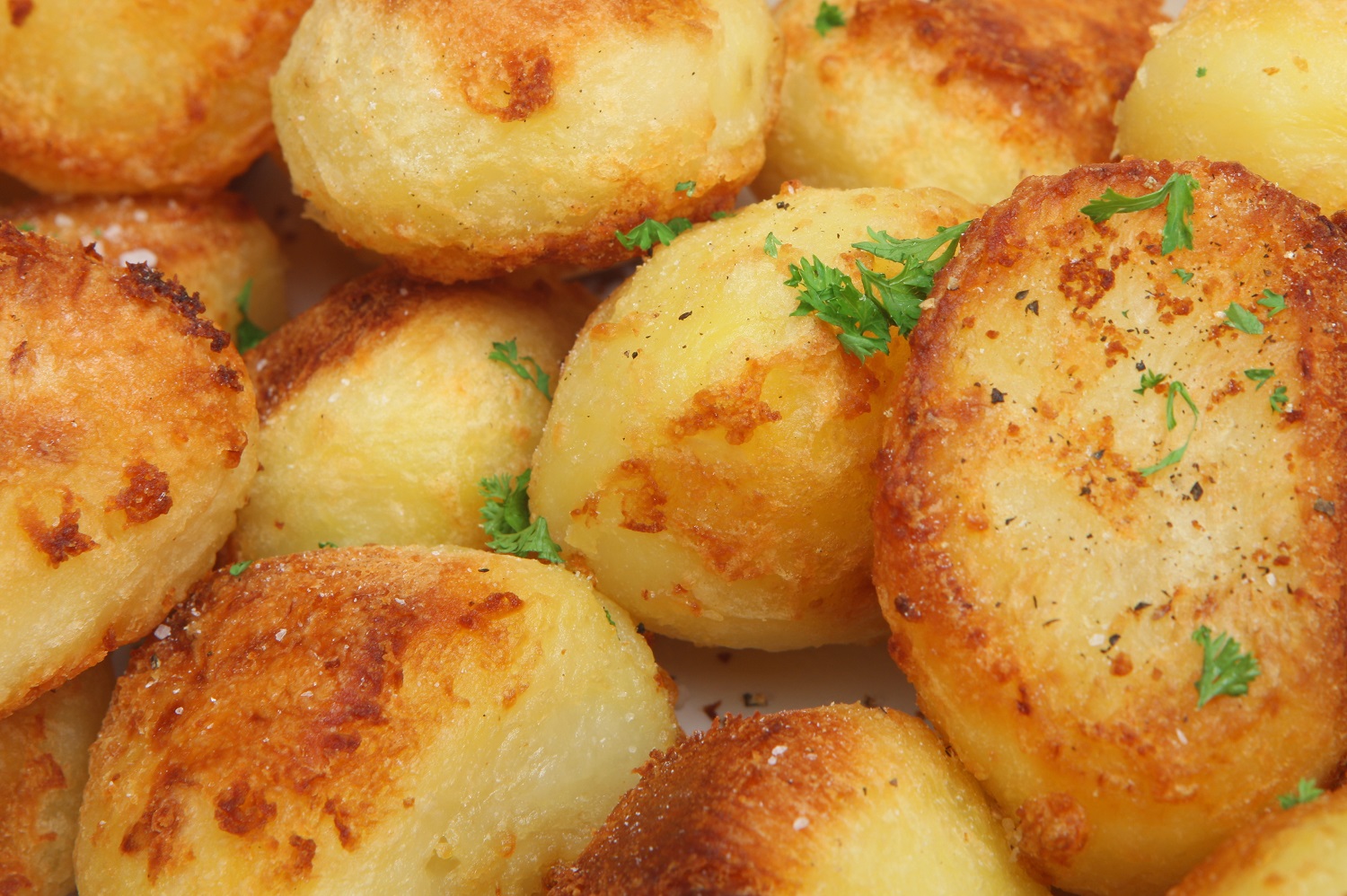 No oil or fat required to cook crispy roast potatoes!
Talking of roasts, you can indulge in crispy roast potatoes and other vegetables using no fat. The Bosch oven's steam setting means that you can use steam to get the crispy results for a delightful roast. The steam function can also give you juicy meat on the inside with a crispy skin on the outside as well as a crunchy, crisp crust on bread.
Eco oven, easy to use
This Bosch oven is rated A for energy efficiency, and when using the HotAir eco mode you'll be using the oven 20% more efficiently than the maximum allowed for the energy efficiency class A. The efficiency of this oven will bring down your bills and meet your eco values.
The controls are sleek with easy to use touch screen functionality.
Come and see how it works
We think this is one of the most exciting ovens on the market, so come to our kitchen showroom near Newbury in Berkshire so we can talk you through and demonstrate the capabilities of this high-tech, but easy to use oven. Thatcham Kitchens is also a Bosch 5 star expert and we specialise in Bosch. This means as part of our status have all the latest Bosch technologies in the showroom, including this oven which is fully functional, allowing you to see it in action.
We're located in the centre of Thatcham – conveniently located if you're looking for a local Bosch dealer near Reading or Newbury. We look forward to seeing you soon.