Cook with Caroline: treat Mum this Mother's Day
Let the kids spoil Mum this Mother's Day (22nd March) by helping them cook these quick, delicious recipes – tried and tested by Thatcham Kitchens' Caroline! Including breakfast, brunch and a teatime treat.
Rhubarb breakfast pots
Allergen warning – contains GLUTEN, NUTS & DIARY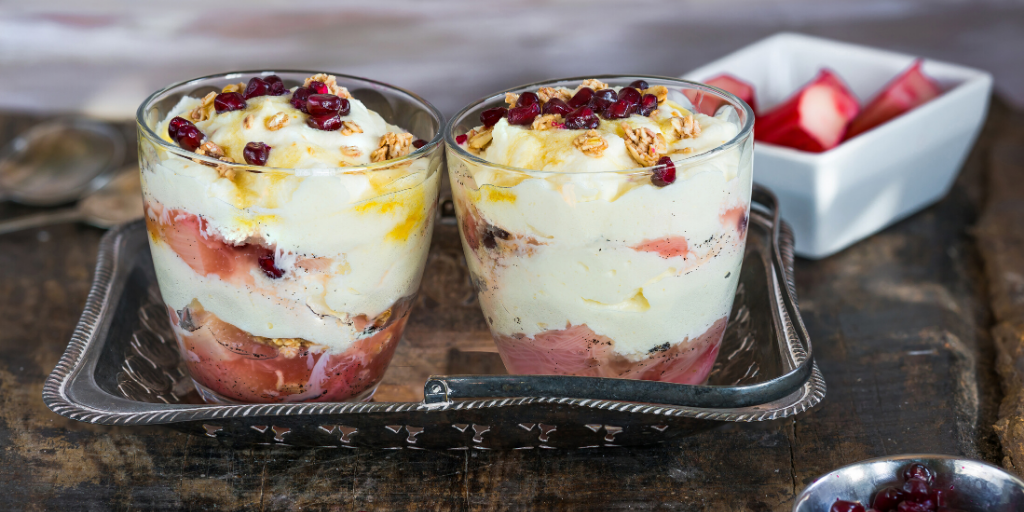 Ingredients:
1 pack fresh rhubarb
400g Greek yoghurt
50g rolled oats
50g hazelnuts
4 teaspoons honey
Preparing the rhubarb pots:
Cut 4 to 5 sticks of rhubarb into 2cm pieces
Simmer rhubarb pieces in 150 ml of water for 5 mins until tender
Add sugar or sweetener to taste
Allow rhubarb to cool slightly
Place in a glass with alternate layers of rhubarb and Greek yoghurt
Top with honey, oats and hazelnuts
Caroline's top tip: cook the rhubarb the day before so the pots can be made up just before serving
Baked avocado, smoked salmon and egg brunch
Allergen warning – contains EGGS, FISH & GLUTEN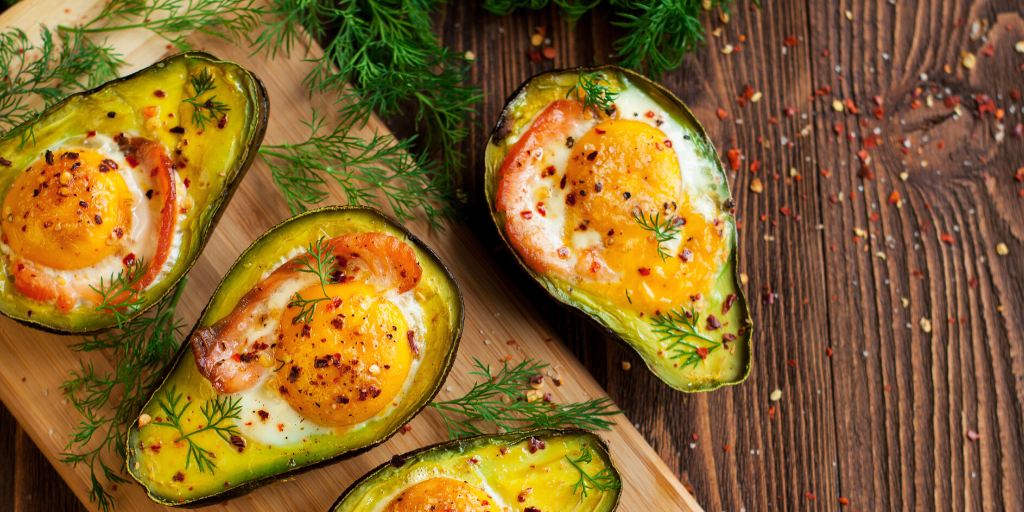 Ingredients:
3 large avocados
6 small eggs (separated)
3 smoked salmon (cut into pieces)
Chives finely chopped to make 1 tablespoon
A of pinch cayenne pepper
Toasted dark rye bread fingers to serve
Preparing the brunch:
Heat the oven to 200C/Fan 180C/Gas 6
Cut the avocados in halves lengthways and remove their stones
Cut a small slice off the skin-side of the avocado halves to stop them rolling before placing on a baking tray
Scoop out some of the middle of the avocado and add smoked salmon to each, then add the egg yolks
Beat the egg whites quickly and pour in as much as you can
Grind over black pepper and bake for 10 minutes
Sprinkle with chives and a pinch of cayenne
Serve with rye soldiers for dunking
Caroline's top tip: serve on a warm plate
Orange no bake cheesecake teatime treat
Allergen warning – contains DAIRY & GLUTEN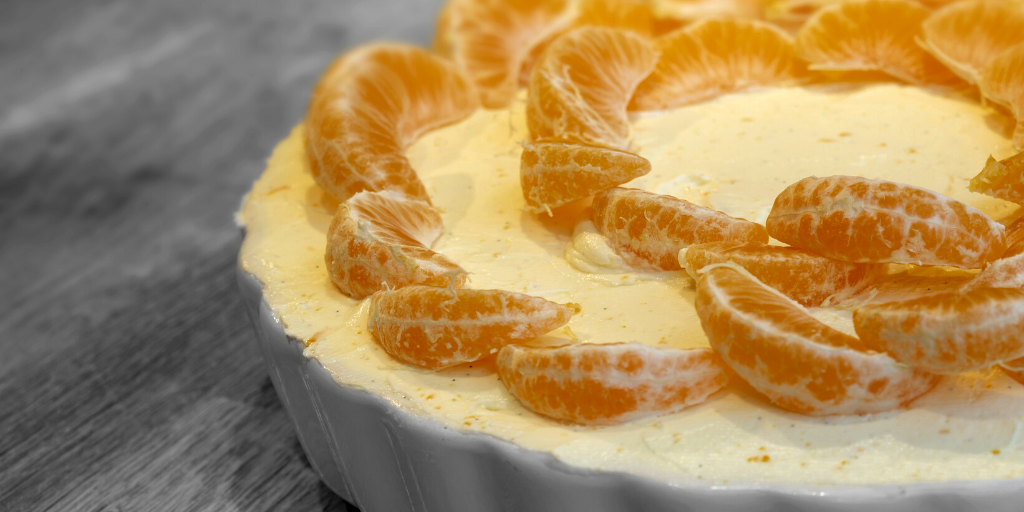 Ingredients:
15 digestive biscuits
6 tablespoons butter (melted)
400g curd or cream cheese
Grated zest from 3 oranges (segments saved for decoration)
200g mascarpone cheese
100g caster sugar
3 tablespoons milk
184ml pot double cream
Preparing the cheesecake:
Crush the biscuits in a plastic food bag with a rolling pin until they are a crumb like texture
Put the biscuits crumbs into a bowl and mix in the melted butter
Put the mixture into a 23cm cheesecake tin and press it down into the tin to form the base. Put the tin into the fridge to set (about 30 minutes)
Put the curd or cream cheese, orange zest, mascarpone, sugar and milk into a bowl and mix it well with a wooden spoon.
Put the cream in a clean bowl and whisk until it is the consistency of thick custard
Add to the orange mixture and mix thoroughly
Remove the cheesecake tin from the fridge. Pour the filling over the biscuit base and spread evenly. Decorate with segments of orange and return to the fridge until ready to serve (at least 4 hours or overnight)
Caroline's top tip: the taste will improve if made the day before serving
Keep an eye out for our upcoming cooking events! Meanwhile, you can visit our showroom on Thatcham Broadway and Caroline will be more than happy to answer any of your cooking and kitchen queries!