Can you hear that? No? That's because it's Bosch EcoSilence…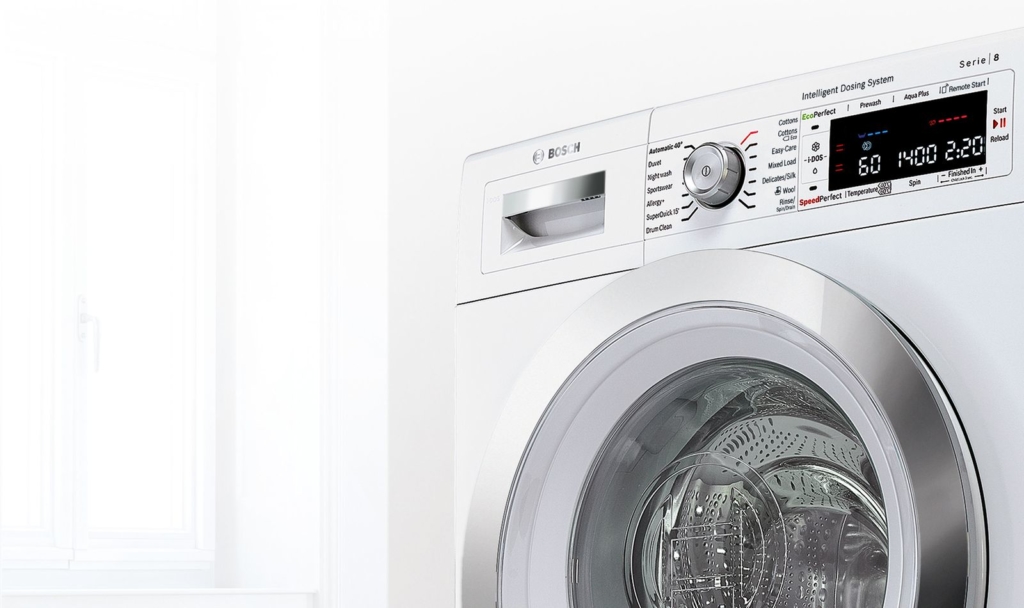 Dreaming of a quiet life? Craving some oh-so needed silence? We understand how hectic home life can be and the last thing you need on top of that are noisy appliances disrupting the peace even further.
As a 5-star Bosch expert here at Thatcham Kitchens, we believe that home appliances should be seen and not heard. That's why we offer Bosch's EcoSilence range, featuring high performance, ultra-quiet products that won't disturb your life.
The science behind the silence
Always seeking a solution for your everyday household problems, Bosch has designed dishwashers and washing machines that are fitted with the latest EcoSilence Drive™ technology.
EcoSilence Drive™ is an advanced motor, producing maximum efficiency, economy, durability and performance whilst operating at exceptionally low levels of noise. Bosch are so confident that it will deliver a quiet revolution they even give you a 10-year guarantee!
The appliances generate a noise level as low as 47 decibels – even quieter than the gentle sound of the sea at 55 decibels. There's enough chatter and din in the modern world, so it's a relief to know that Bosch technology can help make the home environment a little oasis of calm.
However, just because they're easy on the ears doesn't mean their perfomance is less impressive. Both the dishwashers* and the washing machines boast high cleaning efficiency and durability, yet with low power consumption. .
Did you know? Bosch dishwashers work without brushes and still produce top results – their innovative magnet technology works without friction for virtually wear-free operation.
Who will benefit from Ecosilence?
We'd all like a bit more peace and quiet but there are some people in particular who will reap the benefits of the Bosch Ecosilence range, including:
Families with young babies (disruption during nap time is the last thing you need)
Shift workers – if you or your partner work at different times of day/night then household tasks needn't be put on hold with Ecosilence
Vulnerable pets who react badly to noise
Those affected by noise sensitivity disorders
People who work or study at home and require peace and quiet to get the job done
These Bosch appliances come with many other bonus features such as HomeConnect, AquaSensor and lots more. If you would like to learn about Ecosilence and its many benefits, then head down to Thatcham Broadway to chat to our Bosch 5 star experts, Caroline and Kevin.
For a hands-on experience visit Thatcham Kitchens, your local Bosch dealer. Don't forget to follow us on Facebook, Twitter, Instagram and Pinterest for inspiration and ideas.